Welcome to Braintree Sixth Form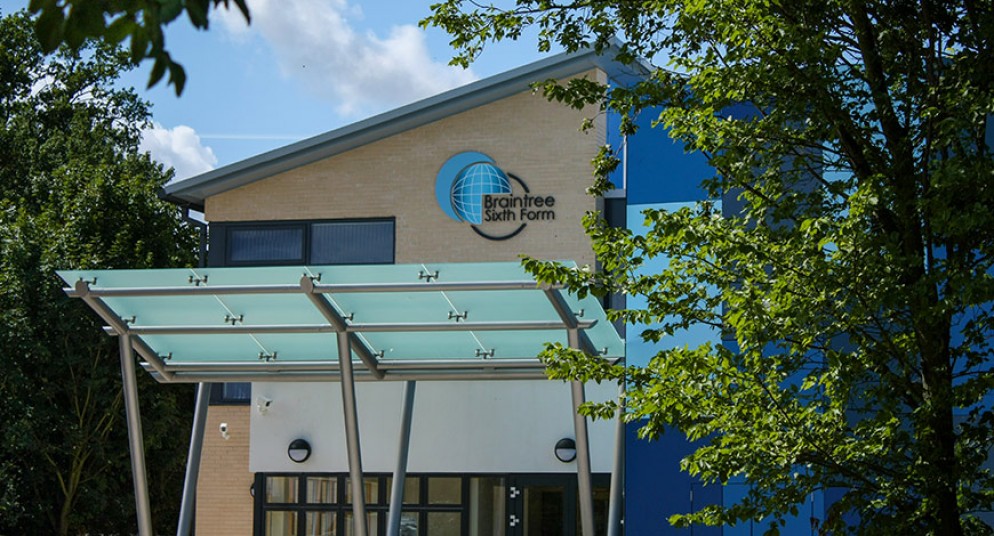 What will you find at BSF?
Since it opened ten years ago, Braintree Sixth Form has become established as a leading provider of academic courses. We are unique in the local area as we work in partnership with local secondary schools to deliver our varied and challenging curriculum, which prepares students for their chosen pathways post-Year 13.
Excellent academic achievement
In 2019 the 'pass' rate for A level was 97%, with 66% of grades at A*-C and 35% of the grades obtained being B grade or above. As in 2018, in 2019 100% of students who wished to take up a university place were offered one.
Excellent progression
The majority of our students progress to Higher and Further education courses, both locally and further afield. Each year, students secure places on selective Russell Group university courses, including Oxford and Cambridge. Other students choose to pursue different avenues, including Art Foundation courses, higher level apprenticeships and employment.
Supportive and nurturing staff
In choosing Braintree Sixth Form, you will be joining a supportive academic community. Our excellent pastoral support begins immediately, as you are offered a supportive application process and individual guidance on your selection of courses. We know our students well and so are able to support them in their studies. We expect you to want to achieve highly and will support you in your endeavours.
An aspirational and outward-looking community
Although many students at Braintree Sixth Form come from local secondary schools, the student body includes students from a wide range of different schools. This diversity contributes to the vibrant and welcoming atmosphere and ensures that everyone has the opportunity to meet new people and enjoy social activities alongside academic study.
Outstanding facilities
Our purpose built sixth form centre includes a café, common room, 2 ICT suites, library and specialist teaching facilities, creating a professional and aspirational environment for the exclusive use of our Sixth Form students.
We believe that by working together we can produce confident, independent and open-minded young adults who will be able to flourish at university, in employment and in their future lives.