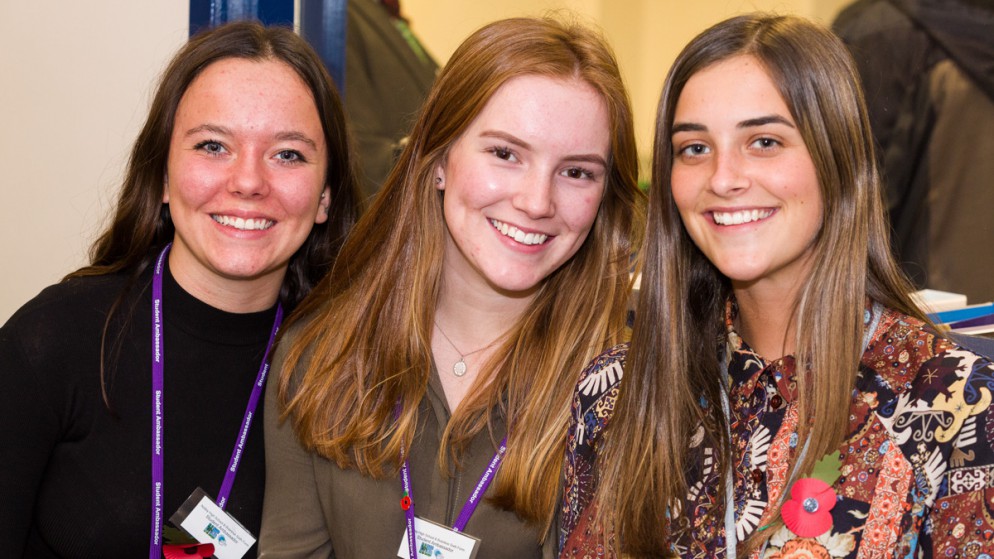 Who are A Levels for?
You might choose to study A Levels because you:
want to study only 3 or 4 subjects;
want to specialise in a particular subject area such as Science or Humanities;
like the fact that you will be encouraged to become an independent learner, carrying out your own research and reading around your subjects.
Changes to A Levels
The specifications for all A Level courses have been undergoing a process of review by the government to ensure that they prepare students effectively for university and employment. Eventually all A Level courses will be linear courses examined at the end of the two year course and with no more than a 20% coursework component. The AS examination will still be available as a standalone qualification but the marks from this will not contribute to the overall A Level qualification.
Changes have been phased in over several years and all A Levels on our curriculum will have been revised to a two year linear specification for the 2018/19 academic year.
We will no longer offer AS examinations at the end of Year 12. The performance of students in internally assessed end of year examinations will be used to determine whether or not students continue with the second year of their courses. Students who are able to progress to Year 13 will continue with some, or all, of their Year 12 subjects, completing the full A Level by the end of their second year of sixth form studies. If a student decides to discontinue a subject at the end of Year 12, they will be offered the opportunity to take an AS examination in that subject alongside their full A Levels at the end of Year 13.
For admission to a typical programme of three or four courses, students should have 5 A*-C grades (or the new grade 4) at GCSE, including English and Mathematics. Each subject also comes with its own entry criteria which should be met. Where a student does not achieve at least a grade C (or the new grade 4) at GCSE in English and Mathematics they must agree to continue following a timetabled course to allow them to resit the qualification until a minimum of a C grade is achieved.
A Level courses are mostly assessed through written examinations. Students who have studied a programme at school which is mostly made up of vocational qualifications, assessed through coursework, are generally recommended to continue with a vocational pathway at post-16. To progress from a vocational course to an A Level subject (e.g, Business Studies, DT, Art) we would normally expect a pass at distinction in the vocational subject.
Extended Project Qualification
All students studying A Levels will also have the opportunity to undertake the AQA Extended Project Qualification (EPQ) beginning in the Summer Term of Year 12. The Extended Project is a 5000 word (or equivalent) extended study which involves students in independent research on a topic of their choice. Their study can be based around the production of an essay, artefact or performance. This is a level 3 qualification which appears on the UCAS tariff table. Undertaking the Extended Project enables students to develop independent learning, initiative and study skills. It is considered to be an excellent preparation for study at university level.
Enrichment
In addition to their A Level studies, all students will follow a programme of enrichment activities on one afternoon a week. Click here for further information.